Something for your Espresso: From a Hawkish skip to an Agnostic Pause?
FED will likely hike but the fact that they didn't last time is telling of this juncture. Fragility outweighed inflation fighting now the tables have turned with inflation plummeting. We take the temperature on the US economy this morning
Good morning everyone!
After having conducted a few trades yesterday we are back for the FED meeting later.
We don't expect Powell to do much else than follow the markets' bidding at this point. What I will be watching for is the rhetoric- I suspect Jerome Powell will attempt to reveal as little as possible regarding the guidance it may be a challenging task to do so and remain completely neutral and the Journo's will push him.
But in all likelihood, we won't get much unveiled from Powell today- maybe some voters will move their respective dot's a bit lower but that is probably the scope of surprise I am willing to entertain today.
If am proven wrong  it would be at the back of data that shows a strong economy where activity still remains high despite waning price pressures- Take retail spending here via J.P Morgan's tracker, despite credit card rates now at ~22% :
Chart 1: J.P Morgan Consumer Spending Tracker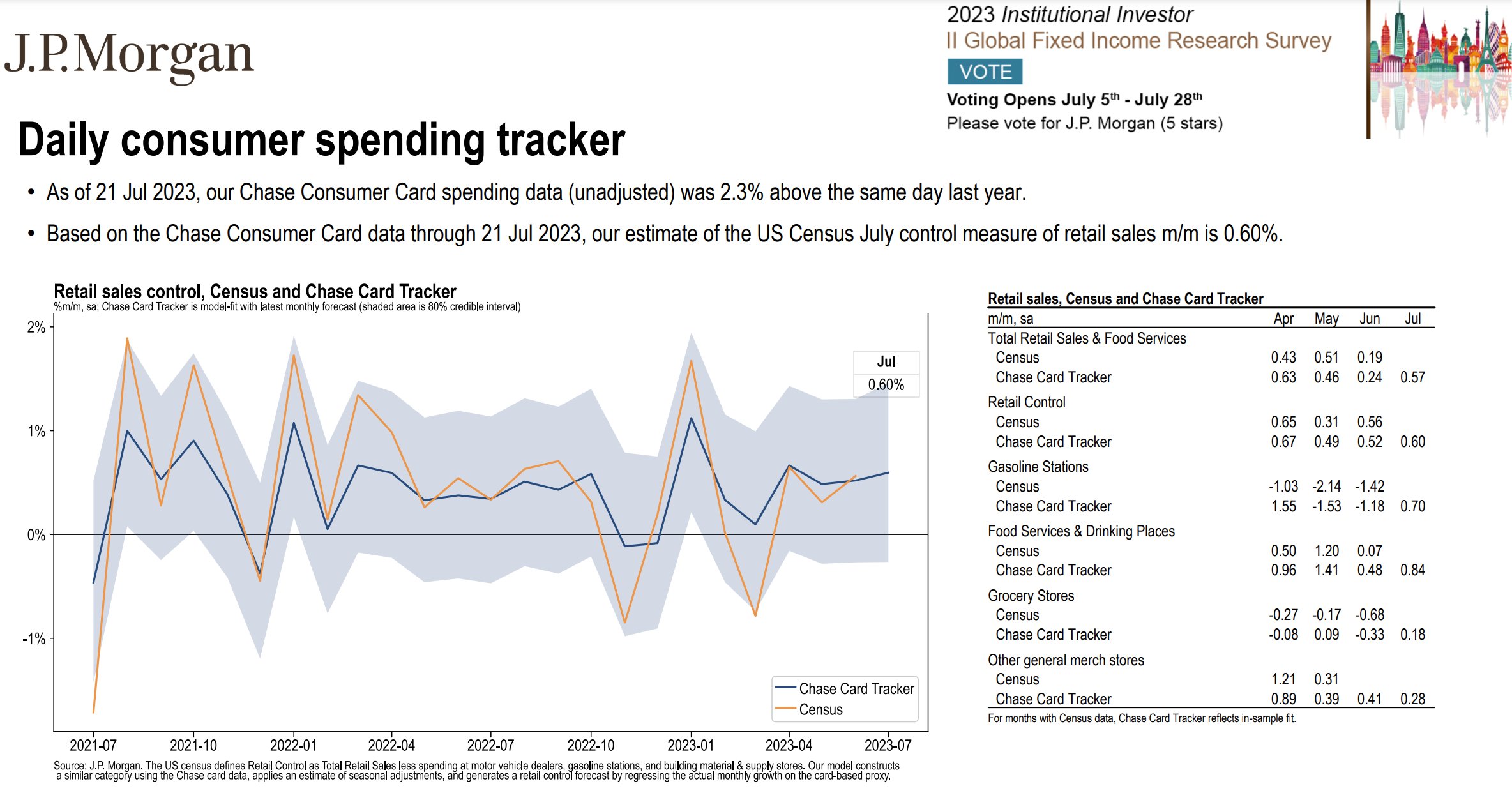 FED will likely hike but the fact that they didn't last time is telling of this juncture. Fragility outweighed inflation fighting now the tables have turned with inflation plummeting. We take the temperature on the US economy this morning